The BABS Project: Uncovering the Truth About Winning at Fantasy Baseball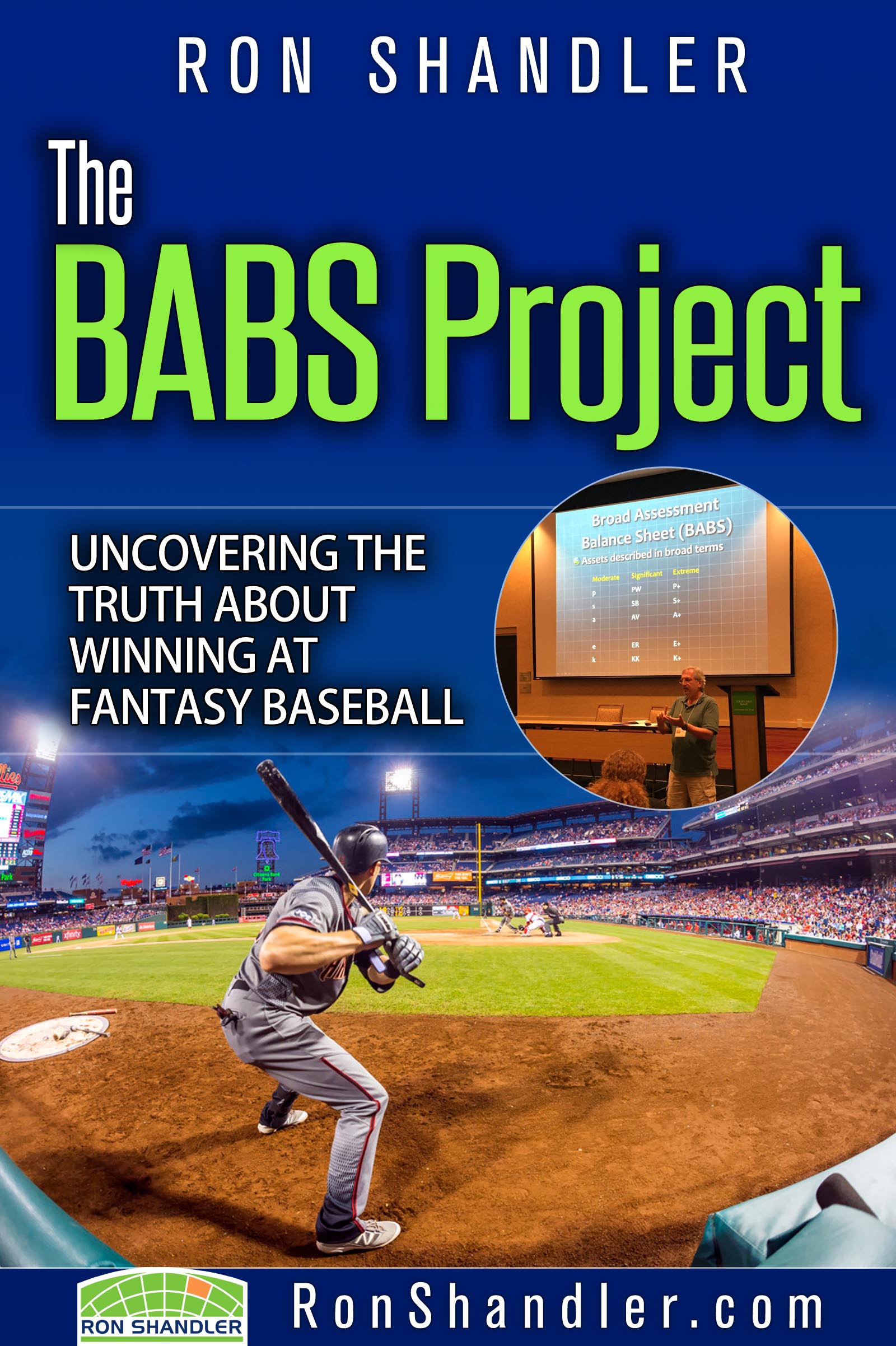 The ground-breaking, fantasy roster construction strategy from fantasy baseball pioneer, Ron Shandler…
The 4 Core Tenets of the
Broad Assessment Balance Sheet (BABS):
Accurate players projections are a crock. It is nearly impossible to project performance with enough precision for it to matter.
Skill needs to be measured in very broad terms. Call someone a 30-HR, .300 hitter but normal statistical variability makes those numbers virtually meaningless.
Skill must be separated from risk. Typical projections attempt to combine both objective and subjective variables. But you can't toss everything into a big pot and claim it's more accurate.
Players are more alike than they are different. The more we obsess over ADPs and dollar values to rank similar players, the more opportunity there is for draft day profit.
Ron Shandler has spent more than three decades finding innovative new ways to help you clobber your fantasy league opponents. He's taken many of the concepts from his Baseball Forecaster books and has now found the logical next step.
"The BABS Project: Uncovering the Truth About Winning at Fantasy Baseball" (PDF format) is over 100 pages that describe the journey. You'll read about how the concept evolved and then learn how to use it to win your leagues. These are Ron Shandler's personal insights, all for just $5. But read on to find out how to get the eBook for FREE.
TABLE OF CONTENTS
Introduction (Free preview)
1. How the Stats are Out to Get You
2. How Psychology is Out to Get You
3. The Broad Assessment Balance Sheet
4. The BABS Player Profiling System
5. Analyzing the Player Pool
6. Draft Planning
7. Marketplace Analysis
8. The Draft (Download a FREE COPY of a blank BABS roster Excel spreadsheet)
9. BABS in Auctions
10. BABS in Snake Drafts
11. BABS in Keeper Leagues
12. BABS in Leagues with Alternative Rules
13. BABS In-Season
14. And so…
Appendix
(Note that The BABS Project does not include player ratings or ranking sheets for the upcoming season. This book is intended as a reference tool. Complete BABS ratings and rankings are available online with membership to RonShandler.com.)
"The BABS Project" eBook PDF is FREE
with a one-year membership to RonShandler.com.
For less than $1.75 per month, this is what you get with membership:
The BABS Project ebook (PDF format)
Current BABS Project updates and ongoing analysis
BABS ratings, asset group rankings and cheat sheets for 2018 drafts
Custom reports from the BABS Database
Ron's insights, including all his ESPN Insider columns
Members-only message boards
BABS ratings for RotoLab software
BABS minor league ratings
BABS Baseball leagues (BABL)
Commentary, polls, contests and more
Or purchase the eBook PDF only (you can apply the cost to upgrade to a full membership later).
Thank you and good luck!
The BABS Project: Uncovering the Truth About Winning at Fantasy Baseball: